Halong is one of the best tourist destinations favored by many Vietnamese and foreign tourists. In addition to the majestic scenery, attractive with the immense mountains, the sea, Halong also owns turquoise water, a pleasant and peaceful atmosphere, along with special seafood dishes. It is more beautiful through the lens of photographers by many attractive shooting locations. Let's review top 5 photography spots in Halong
Ecstatic scenery in Halong Bay
There is a vast space with the deep blue sea, further are the mountains under white clouds. Those are wonderful views for beautiful and romantic photos. You will be free for your creative pose, blend in the white sand and bright sunshine. We believe that you will have the best pictures and moments that unforgetable for years.
Bai Chay Beach and Bridge
Halong has two nice places to take photos are Bai Chay Bridge and Bai Chay Beach. Bai Chay Beach is an extremely beautiful artificial beach with long, smooth and white sand. Along the coast are magnificent villas and luxurious hotels in European architecture. If you would like taking modern photos with beautiful constructions, this place is a great choice.
In case you want to have beautiful mesmerizing night images, let's go to Bai Chay Bridge. Bai Chay Bridge is installed with seven-color lighting system to bring the best experience the world of light right here. That scene is shimmering and magical like in a fairy tale.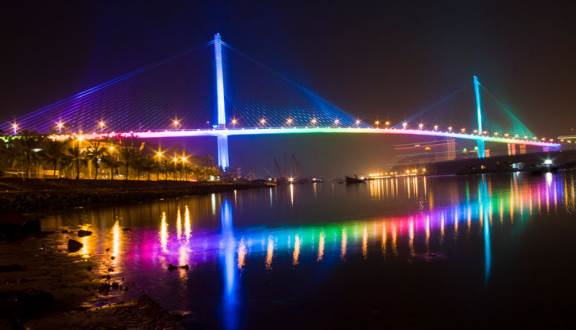 Beautiful scene on Tuan Chau island
Tuan Chau not only has blue sea, white sand but also an extremely attractive place with massive works. There is an interesting aquarium area where visitors can come to play and take photos with lovely whales, seals and many others marine creatures … There are many couples who came here to take wedding photos and had really "excellent" albums!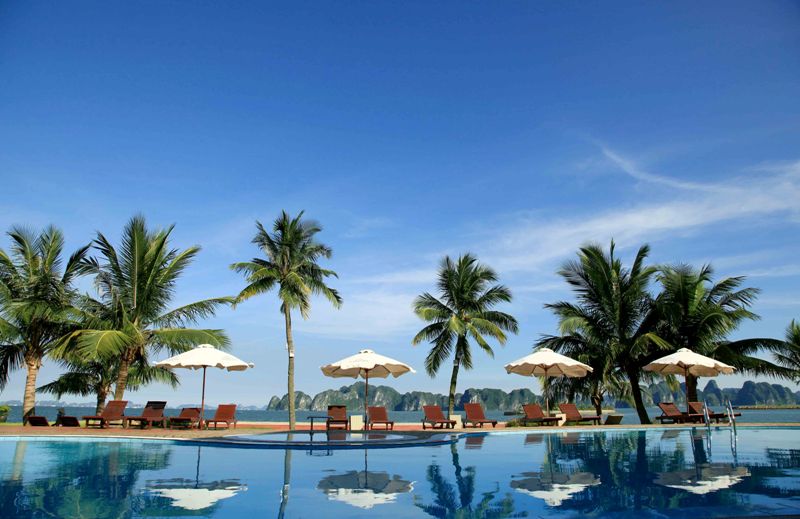 Quan Lan
This is a newly discovered site of Van Don district located in Bai Tu Long Bay. As a newly discovered place, services have not been much developed, so far the island retains its pristine, peaceful and quiet beauty. Many young people have chosen Quan Lan as their wedding photography place. If you like a romantic and peaceful space or enjoy ocean and big sky alone, just come and feel!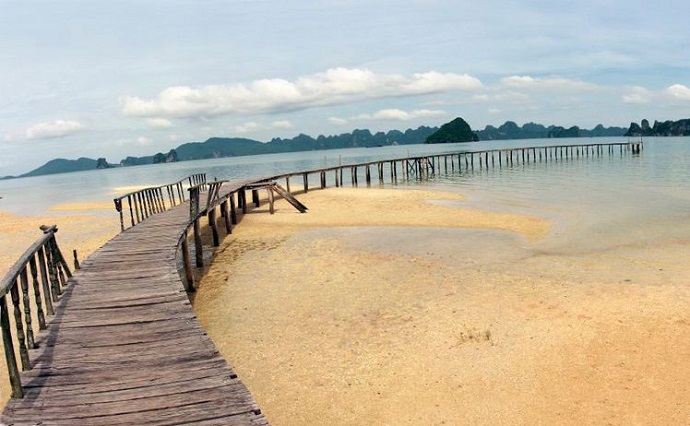 Bai Dai Beach (Van Don)
Like many other beaches in Ha Long, Bai Dai beach in Bai Tu Long Bay, Van Don has long white and fine sand and crystal blue water which can look through to the bottom. Bai Dai Beach has a length of about 2 km, it still retains the wild and intense features of Ha Long Bay. In particular, it has a wooden bridge which is impressive highlight for young people who love photography. There are also many beautiful motels and luxurious hotels always ready for travelers.