Where in China should you go next year? Here we recommend 10 of the most popular tourist destinations to help you seek ideas and spark planning for your 2020 tour. 
We have also linked our top related tours for your convenience.
1. Beijing — Visit the Great Wall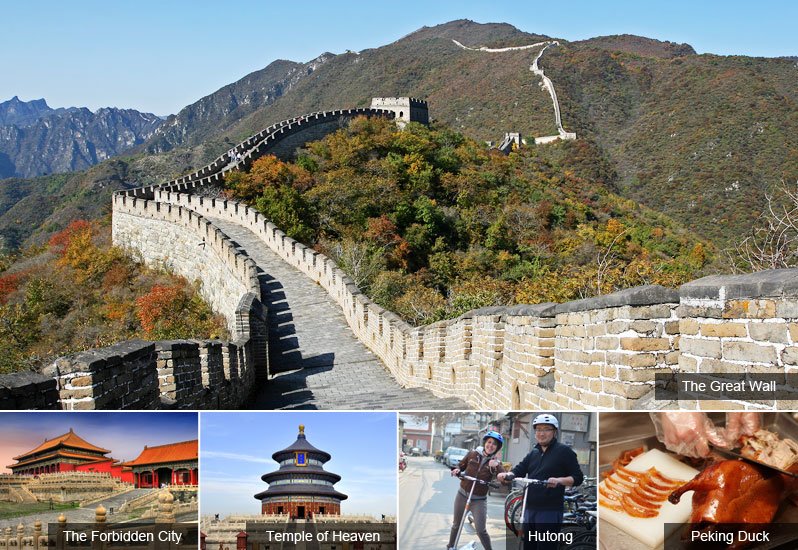 Beijing, capital of China, is the most popular tourist destination in China every year. In 2020 Beijing should continue to be the best seller, where you can get the maximum experience of Chinese culture and history for one destination. The Forbidden City and the Great Wall draw millions of visitors every year.
Top Things to Do in Beijing
Visit the Forbidden City to see the spectacular ancient architectural complex.
Hike on the Great Wall to be a "real man" (according to Chairman Mao).
Take a bike ride in the hutongs (narrow alleys) to experience Beijing's traditional culture.
2. Xi'an — See the Terracotta Army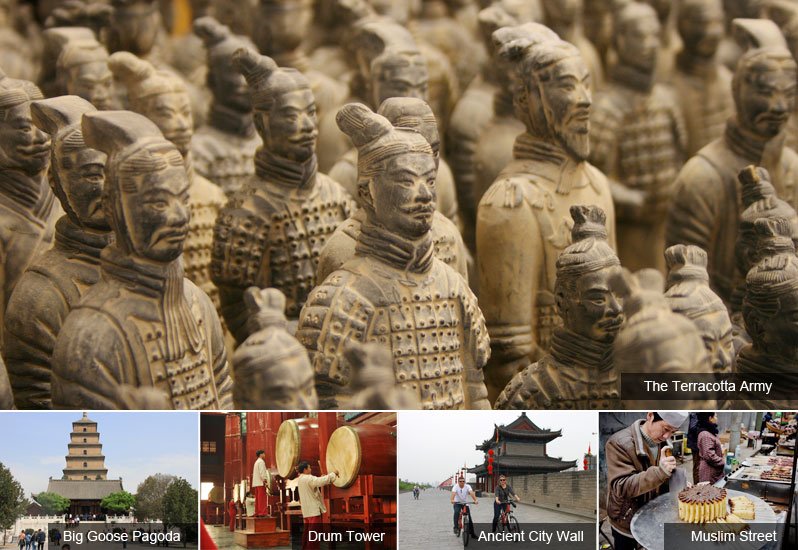 One of the most popular China destinations among foreign travelers, Xi'an particularly attracts tourists on their first trip to China.
The Terracotta Army in Xi'an is considered one of the greatest archaeological sites in the world. More than 6,000 life-size terracotta warriors and horses have been unearthed, all with different expressions and poses. Many remain interred.
Top Things to Do in Xi'an
Visit the amazing Terracotta Army.
Bike on the Ancient City Wall.
Hang out and snack in the Muslim Streets.
3. Shanghai, Suzhou and Hangzhou — 1 Hour by Bullet Train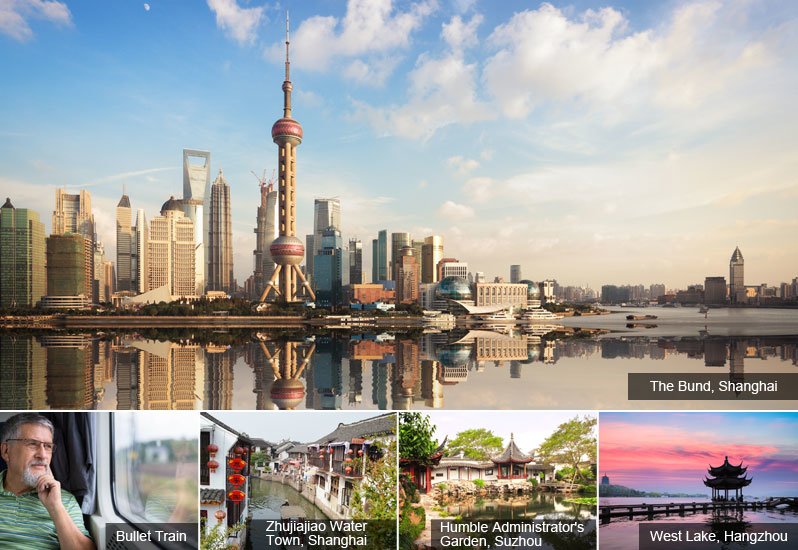 High-speed rail gives you some new comfortable and convenient China tour options. Suzhou and Hangzhou are now only an hour's travel by bullet train from Shanghai! Download China Train Booking to book train tickets.
Enjoy ancient culture, gardens, and water towns from modern Shanghai, a top gateway city. The traditional gardens are quiet and inspirational places for escaping from busy city life.
Top Things to Do in These Cities
Explore an enchanting old water town.
Appreciate traditional, captivatingly-landscaped Chinese gardens
4. Chengdu — the City of Cute Giant Pandas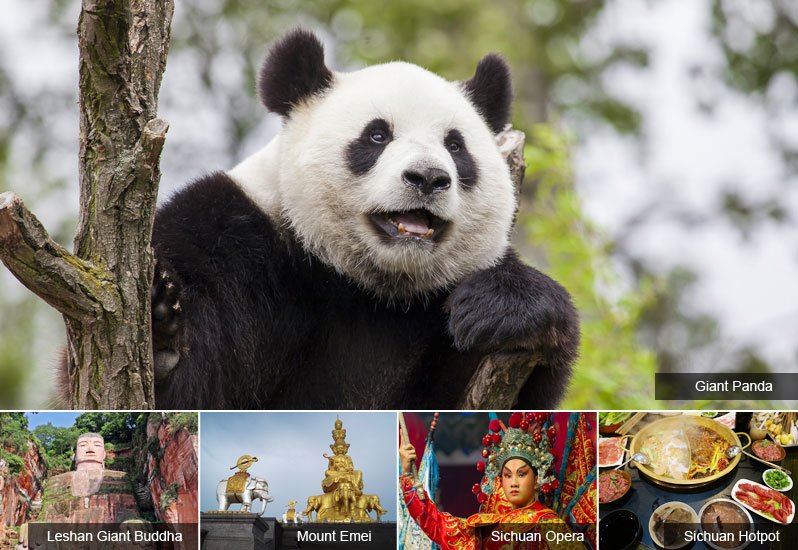 Giant pandas are so cute, and many travelers want to see, or even hug, these lovely animals. Although there are giant pandas in zoos in various places around China, the best place to see and hug pandas is in Chengdu. Visitors can also take part in volunteer programs to take care of giant pandas.
Top Things to Do in Chengdu
Watch giant pandas and join a panda keeper program.
Try Sichuan food
Visit the Leshan Giant Buddha.
5. Zhangjiajie — Pandora on Earth!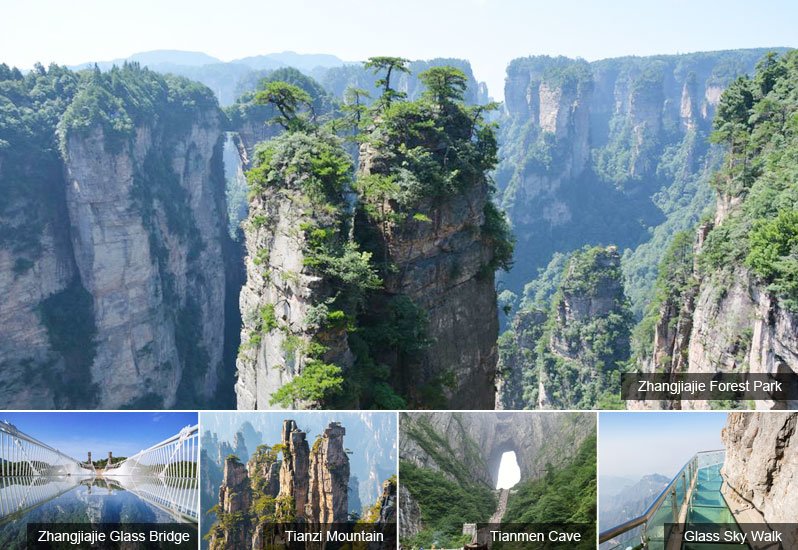 Zhangjiajie is famous for its precarious peaks, limpid streams, dense forests, large karst caves, and biodiversity. It is one of the must-see scenic areas in China.
It was thrust into foreign travelers' eyes via the movie Avatar. The Hallelujah Mountains were inspired (in part) by peaks like Heavenly Pillar in Zhangjiajie National Forest Park.
Top Things to Do in Zhangjiajie
Hike among the amazing pillars and peaks of Zhangjiajie National Forest Park.
Take a cable car on 'Heaven's Doorway' Mountain to enjoy fantastic views, and experience the chilling cliff-side glass path.
See How to Plan a Zhangjiajie Tour for top guidance and tips.
Suggested itinerary: 4-Day Zhangjiajie National Park and Tianmen Mountain Tour — See the highlights of Zhangjiajie your way.
6. Huangshan — the Magical Yellow Mountains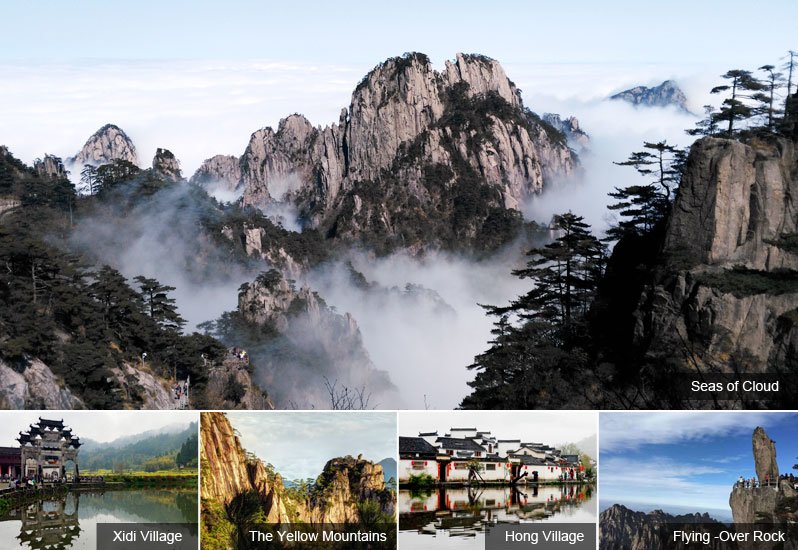 Legendary natural scenery is the highlight of Huangshan. It has "the most beautiful mountains in China". The Yellow Mountains, with their seas of clouds, oddly-shaped rocks and pines, and hot springs at the mountain foot, attract many many visitors.
Besides the enchanting mountains, you should also see the beautiful surrounding countryside, with its celebrated spring vistas, fall hues, and ancient villages.
Top Things to Do in Huangshan
Ascend the Yellow Mountains and see the spectacular rocks and seas of clouds.
Visit the "artists' muse" — the beautiful village of Hongcun.
See How to Plan a Huangshan Trip for insider tips and guidance.
Suggested itinerary: 3-Day Huangshan Tour — See the highlights of the Yellow Mountains and the nearby villages.
7. Guilin — The Place to Go for Classic Chinese Countryside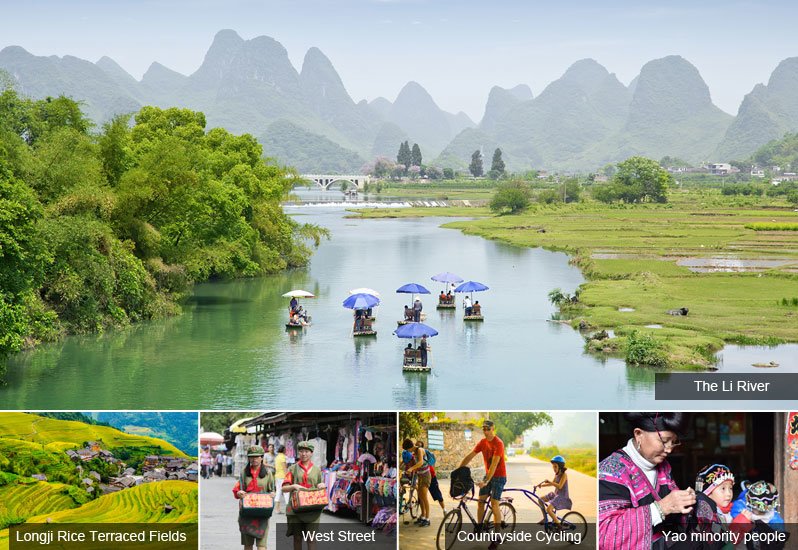 "East to west, Guilin is best." Guilin's idyllic scenery draws millions of tourists from near and far every year. Its marvelous limestone scenery is renowned as "the most beautiful on earth". The fresh air and countryside scenery make it an ideal place to escape industrial pollution.
The Li River is the top highlight of Guilin, and the Longji Terraced Fields attract many photographers in spring and fall.
Top Things to Do in Guilin
Take a cruise to see the picturesque Li River.
Photograph the Longji Terraced Fields and experience minority culture in Longsheng.
Discover the awe-inspiring and colorful Reed Flute Cave in Guilin City.
8. Yunnan — a Colorful Wonderland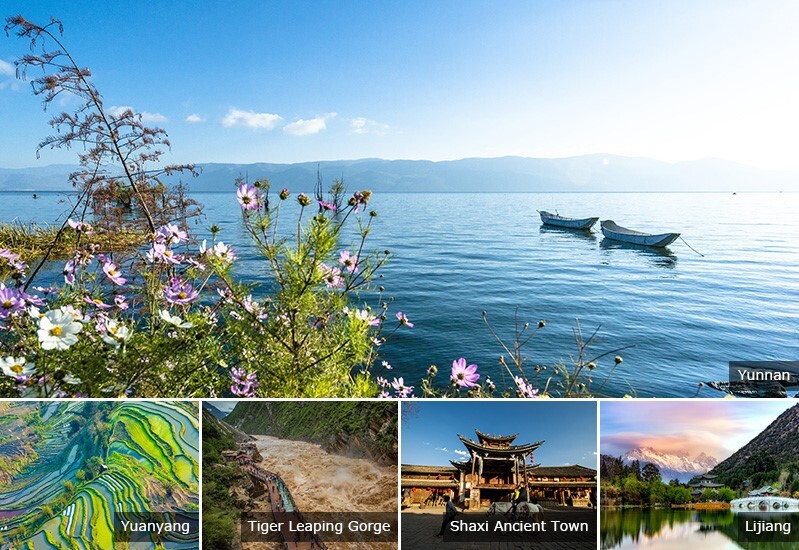 Located in Southwest China, Yunnan is the most diverse and colorful area in China, with features ranging from snowcapped mountains to tropical rain forests, from highland lakes to canyons, and from ancient towns to fascinating minority villages.
Yunnan's diverse cultures, rich history, spectacular landscapes, and pleasant climate make it a good year-round vacation destination.
Top Things to Do in Yunnan
Enjoy a lazy time in the Old Town of Lijiang, which is characterized by old Naxi architecture.
Capture the unmatched beauty of the Yuanyang Terraced Fields, an area that has been acknowledged by UNESCO as a World Cultural and Natural Heritage Site.
Hike across Tiger Leaping Gorge, which is one of the deepest gorges on the planet.
9. Tibet — Nothing but Pure Beauty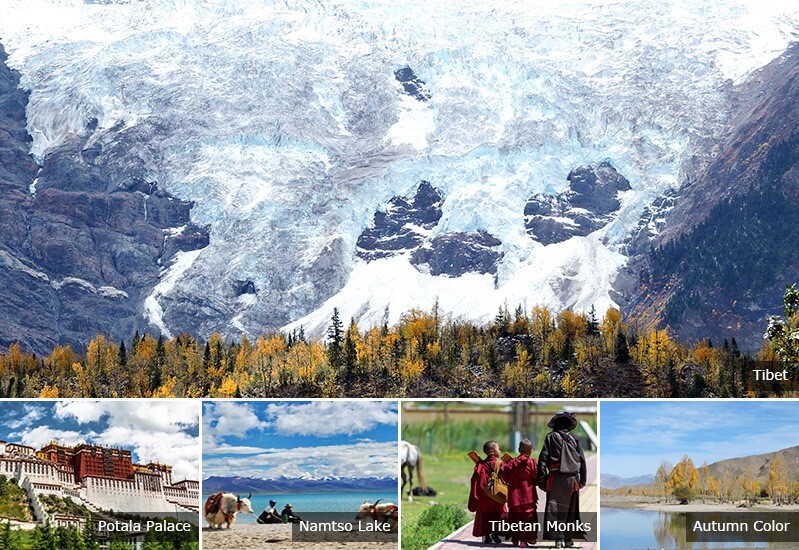 Tibet is a sacred place for Buddhists as well as a dream destination for many tourists. It is overflowing with rich Tibetan culture, characteristic Tibetan architectural structures, vast grasslands, herds of cattle and sheep, blue skies, clear water, and fresh air. It's a place for slowing down and soaking up the natural charm that's all around you.
Top Things to Do in Tibet
Explore the Potala Palace, which is an iconic landmark in Tibet.
Make a circuit of Barkhor Street to get an insight into the Tibetan culture and beliefs.
Gaze at the beauty of Yamdrok Lake and Namtso — Tibet's pristine landscapes.
10. Xiamen — Where Mulan Was Filmed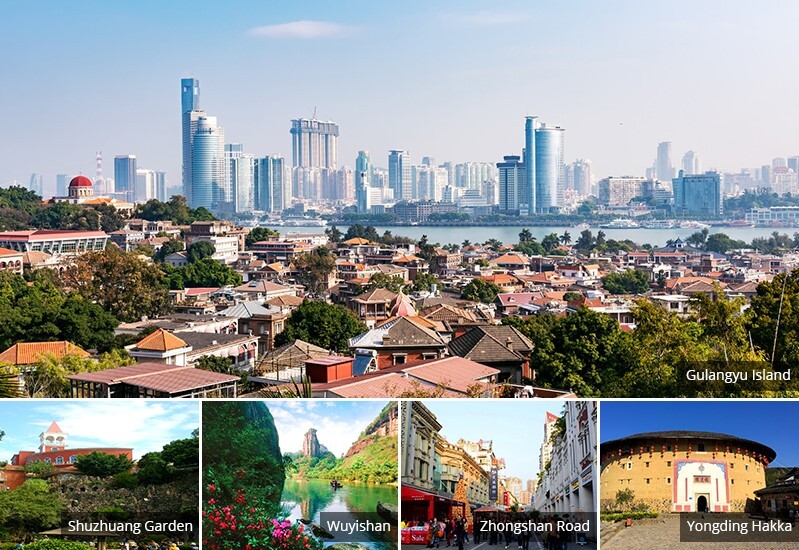 "The city is on the sea, and the sea is in the city" is a phrase referring to Xiamen, which is known as the "Garden on the Sea". Located on the southeast coast of China, Xiamen has beautiful seaside scenery and a pleasant climate. Apart from the beautiful scenery, there is the Hakka culture to discover. In Disney's movie Mulan, Mulan's house is set in the Fujian Tulou, which is representative of the Hakka culture.
Top Things to Do in Xiamen
Explore Gulang Island to appreciate its natural beauty, colonial-style architecture, and interesting museums.
Visit the Fujian Tulou, inscribed by UNESCO as a cluster of World Heritage Sites, to experience the Hakka culture.
Tour South Putuo Temple, which is the most famous ancient temple in Xiamen.