Tourists to Saigon can not miss this rich "culinary paradise". Every dish in Saigon has a combination of North – Central – South culture that you cannot find anywhere else. izitrip.asia would like to review the Saigon food tour for you. This is the list of 20 restaurants that you should try when visit Saigon.
Mrs. Ut's pork porridge
For more than 80 years, Mrs. Ut's porridge on Co Giang Street – District 1 has been a familiar address for local diners in Saigon. Loving the taste and delicious food, it has also been recommended by many tourists. This is one of the best restaurants in Saigon that you should enjoy at least once.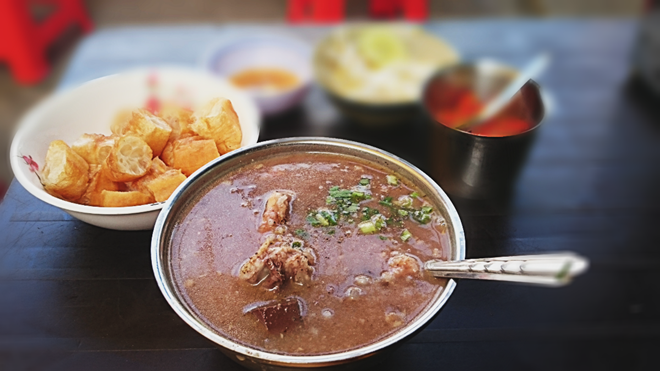 Address: 193 Cô Giang, District 1
Open: 6:00 am-11:00
Average price: 10,000 VND – 40,000 VND
Vietnamese Pancake (Pancake)
If you want to enjoy the true taste of Vietnamese pancakes, this pancake restaurant is one of the most famous restaurants in Saigon for a long time. Southern-style pancakes have very crunchy shells, inside there are quite a lot of shrimp and pork. Shrimp is quite soft so it is very convenient to roll.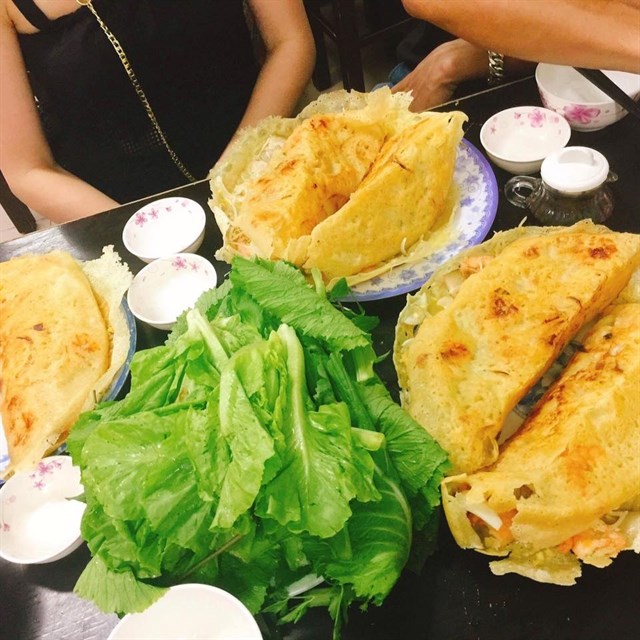 Address: 46A Dinh Cong Trang, Tan Dinh Ward, District 1
Opening hours: from 10:00 am to 14:00 am, from 4:00 pm to 9:00 pm
Price: 50,000 VND – 100,000 VND
Hoa Ma Bread Shop (Bread)
It will not be hard to find a small bakery named Hoa Ma located on Cao Thang Street, District 3. According to locals, this is one of the first burgers in Saigon. Its owner was a North Vietnamese couple who migrated to the South before the 1950s. A delicious set of breads mentioned is the fry mix ingredients in small pans. Inside the pan are all kinds of attractive ingredients such as omelet, ham, sausages, fish cakes, silk rolls … All are fried in the appropriate temperature, meticulously with a little onion, and serve with crispy bread. This is one of the bread restaurants that every visitor loves when coming to Saigon.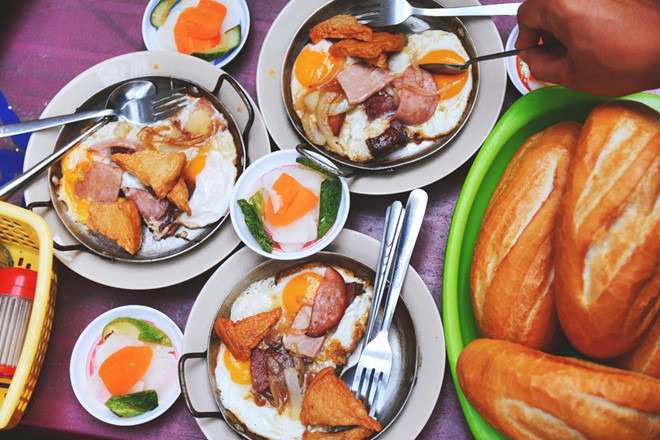 Address: 53 Cao Thắng, district 3
Opening hours: 6:00 – 10:00
Price: 50,000 VND – 60,000 VND
Pho Le Saigon
Since 1970, Pho Le restaurant is a delicious restaurant in Saigon that locals want to enjoy. The soup has a sweet taste of bone and beef, making it a popular tourist attraction. You will feel big pieces of beef, cut into small pieces to taste, a little crispy and greasy so soft not to dry. Pho has beautifully decorated thanks to a few slices of onions and fresh green onions, which look like Hanoi Pho for a while.
Address:

413 – 415 Nguyen Trai, Ward 7, District 5
303 Vo Van Tan

Opening hours: 6:00 – 1:00 pm
Price: 55,000 VND – 60,000 VND
Dimsum Tien Phat
Tien Phat is a famous dim sum brand of Chinese people in Cholon. The space is not so luxurious as other dim sum restaurants but it makes diners feel familiar, like every time watching Hong Kong movies. It is one of the must-try restaurants in your Saigon food tour 2020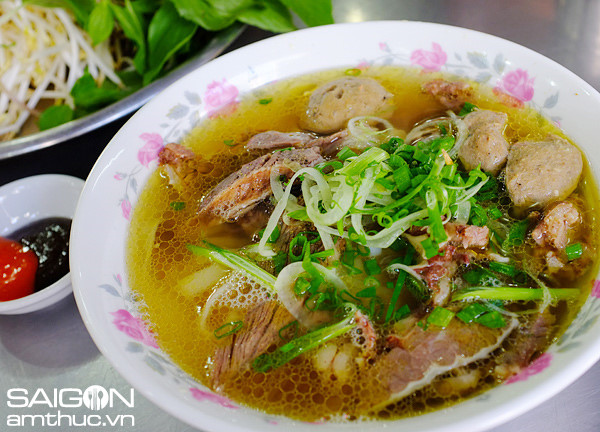 Address: 18 Ky Hoa, Ward 11, District 5
Opening hours: 6:00 – 12:30
Price: 40,000 VND – 110,000 VND