Following part 1, today we will have 5 more addresses for food lovers in Saigon food tour 2020. Let's come and see the real Saigon lifestyle through the restaurants which were recommended and best-rated by many travelers. There are not only for trying food but also to explore local community culture.
Phan Dang Luu cast cake
Famous for the history and taste of this dish in Saigon, you must mention to Phan Dang Luu cast cake. The cakes here are appealing in the toughness of the dough, thick mushrooms and the flavor is deeply marinated. A little greasy aroma blends in cakes by well-cooked green beans. Certainly you will be "addicted" to this dish.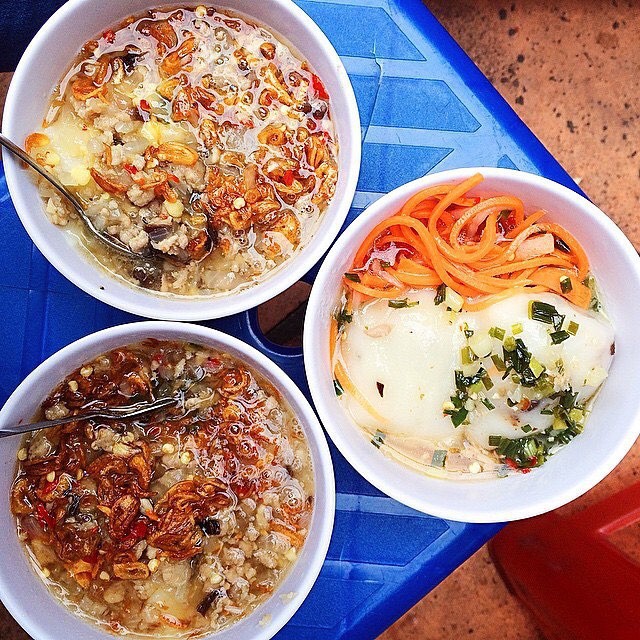 Address: 116/11 Phan Đăng Lưu, Phú Nhuận district
Opening hours: 15h – 18h
Price: 22,000 VND / interest
Dan Ich fish hotpot
Located on the corner of Chau Van Liem Street, Dan Ich fish hot pot shop has existed and developed for more than 40 years in Saigon. This place attracts diners by Chinese dishes such as islet fish hotpot. The broth here is sweet from the bone, not from the monosodium glutamate. Hotpot contains fish, shrimp, fish ball, pork skin, mushrooms, vegetables and rice noodles, noodles. Especially here is the fried cake with hot pot, quite strange but super delicious.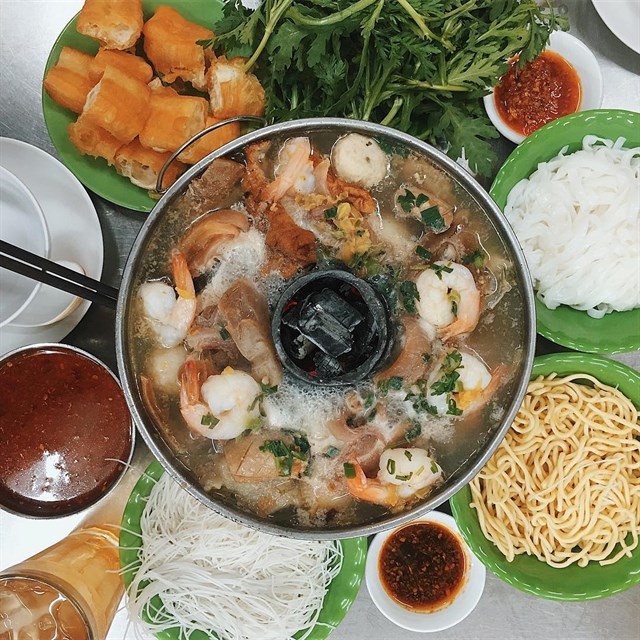 Address: 99 Chau Van Liem, Ward 14, District 5
Opening hours: 15:00 – 22:00
Price: 50,000 VND – 110,000 VND
Duck rice noodle
Among the huge number of restaurants in the center of Saigon, it is not easy to find a delicious duck rice noodle. The small restaurant is located deep in the alley of Le Van Sy Street, Tan Binh District. Yet this restaurant sold nearly 50 years and famous about sold out very fast within 1 hour. The dish is full of duck that is not too much skin and softy. Every bowl is very fragrant and tasty, delicious bamboo shoots with a cup of dipping sauce just need to add a bit of satay. Let note this restaurant to your list immediately.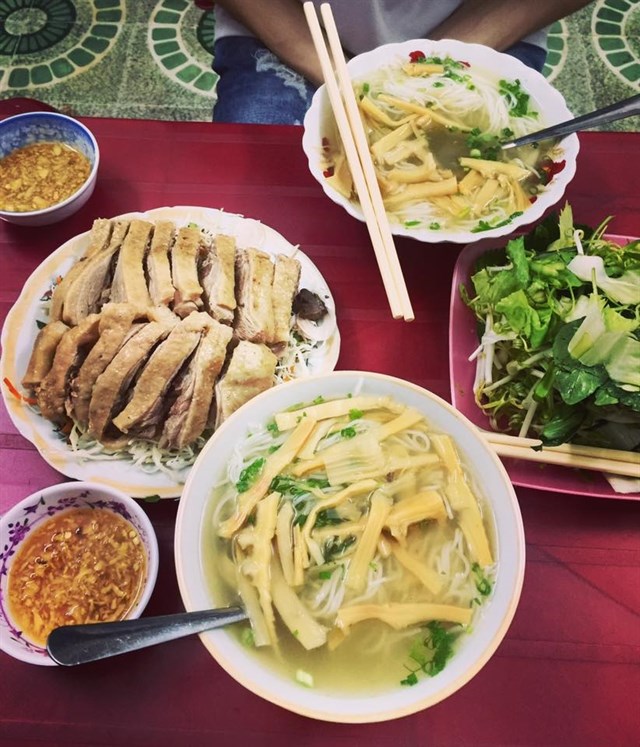 Address: Alley 281 Le Van Sy, Ward 1, Tan Binh District
Opening hours: 15:30 – 20:00
Price: 30,000 VND – 55,000 VND
Rice Cake Nguyen Phi Khanh
Referring to the delicious restaurants in Saigon, you will not be able to miss the rice cake in Nguyen Phi Khanh. It will take about 1 hour for Uncle Huoi – The owner can sell up to a hundred bowls. The rice cake has enough soft, rich toughness with characteristic orange. In particular, the piece of spring rolls with pepper sauce, chewing to taste greasy, enough crunchy. It supports the dish worth twice as much. Those who tried this dish would be passionate so you definitely have to try once when visiting Saigon.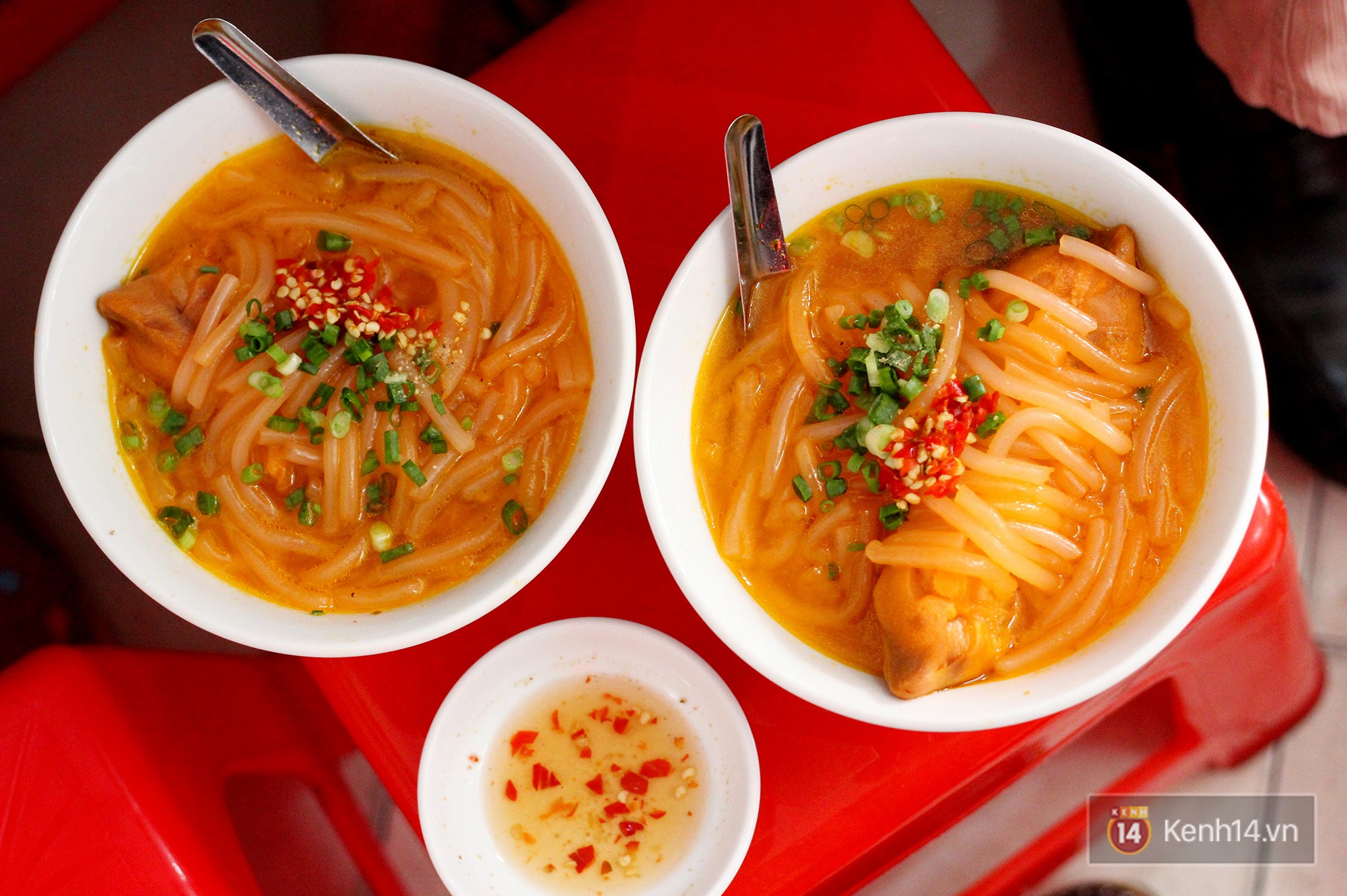 Address: 12 C Nguyen Phi Khanh, District 1
Opening hours: 15:00 – 16:00
Price: 13,000 VND – 40,000 VND
Egg and crab soup
Tan Dinh is famous for crab soup, so this is a delicious restaurant in Saigon that you should note when coming here. The shop sells all day from morning to afternoon, the thick soup is full of bones, meat, shredded chicken, crab meat … so everyone can feel happy eating. Therefore, the restaurant always attracts many tourists to enjoy the food.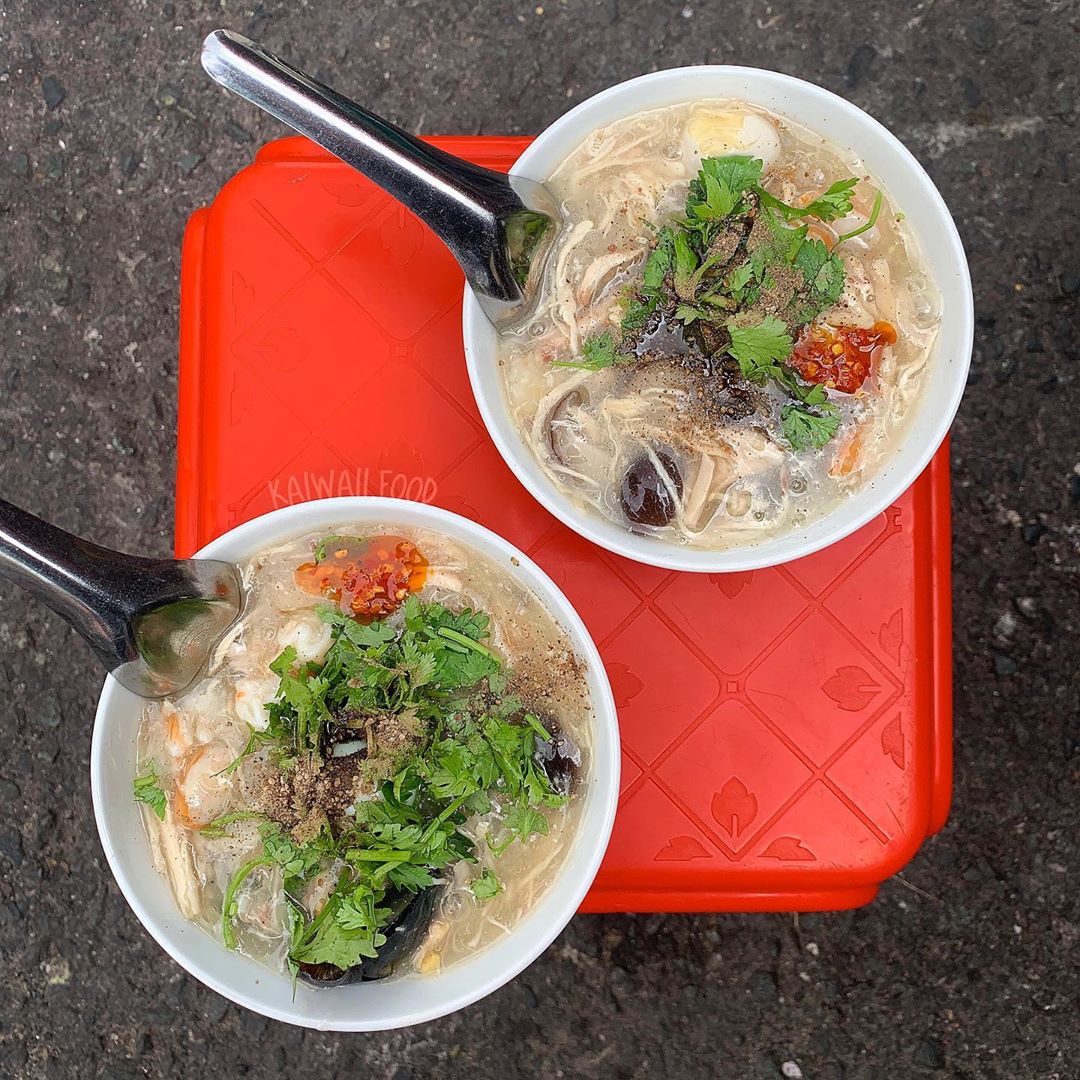 Address: Tân Định Market, District 1, TP. HCM
Opening hours: 8:00 – 18:30
Price: 10,000 VND – 35,000 VND