Ikseon-dong is an area that has become immensely popular among young locals for its shops and cafes bringing new life to renovated traditional Korean houses. Take the subway to Jongno 3-ga Station and walk down any backstreet to find rows of traditional Korean houses, or hanok. Here, traditional architecture and modern Korean culture merge. In this two-part feature we'll be exploring the popular neighborhood of Ikseon-dong by both day and night.
What is the Ikseon-dong Hanok Village?
Ikseon-dong is an area in Jongno District on the Northern side of central Seoul.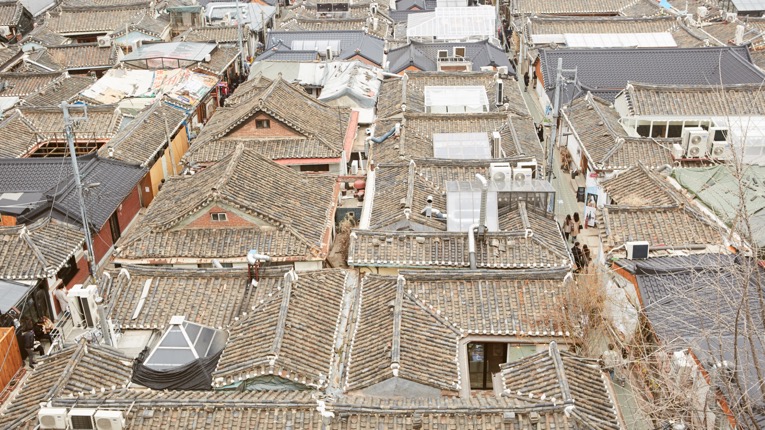 Here you will find street after street of traditional Korean houses, largely unchanged since their construction in the 1920s. Many of these houses of course have people living in them, but in recent years some of these building have been converted into cafes, shops, and restaurants.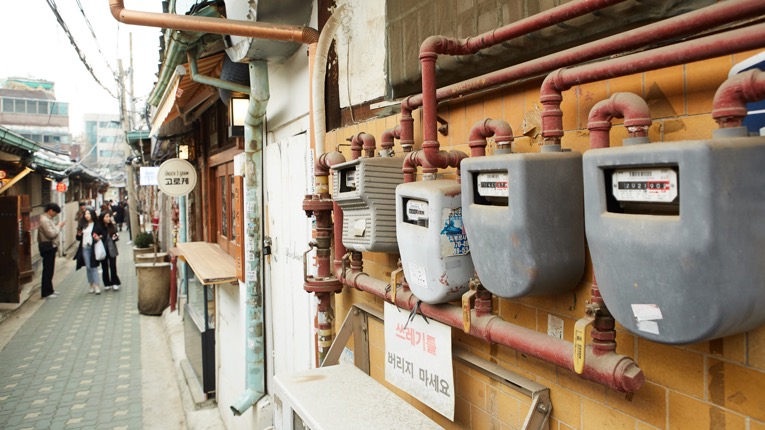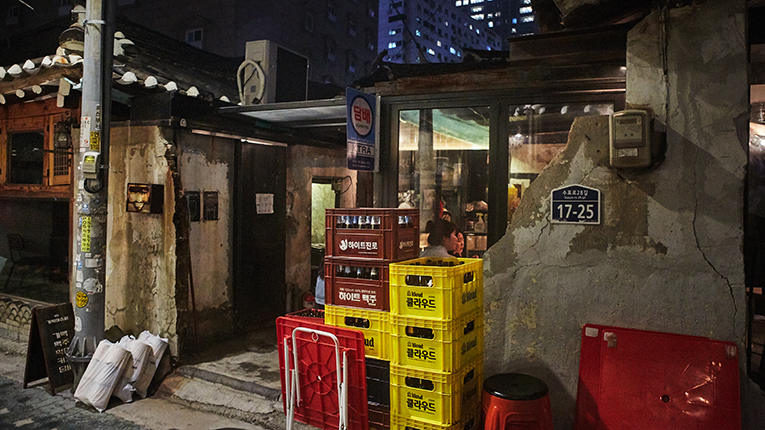 One of the most appealing things about Ikseon-dong is its walkability. The houses in this densely built area average in size around 33 sqm, and the roads that pass between them are quite narrow. For those reasons, walking from one place to the next is very quick. Check out some shops, grab a bite to eat, and stop for coffee all within a few minutes walking distance.
Ikseondong Ssal Sanghoe
Come out of Jongno 3-ga Station from exit 4 and start walking through the Ikseon-dong Hanok Village and you will see a shop with a long line. This is Ikseondong Ssal Sanghoe.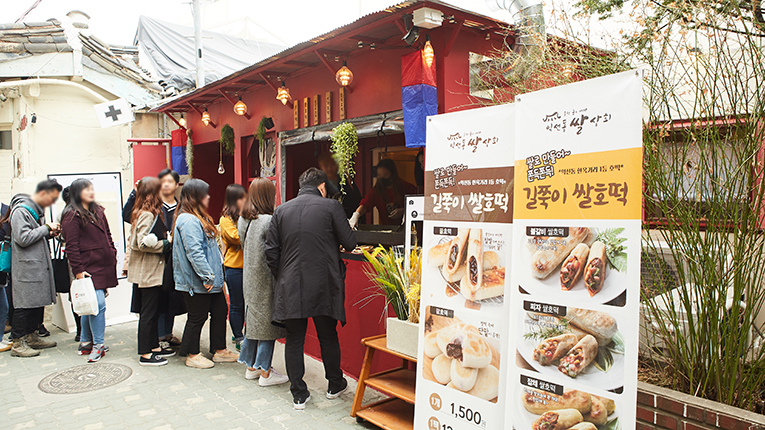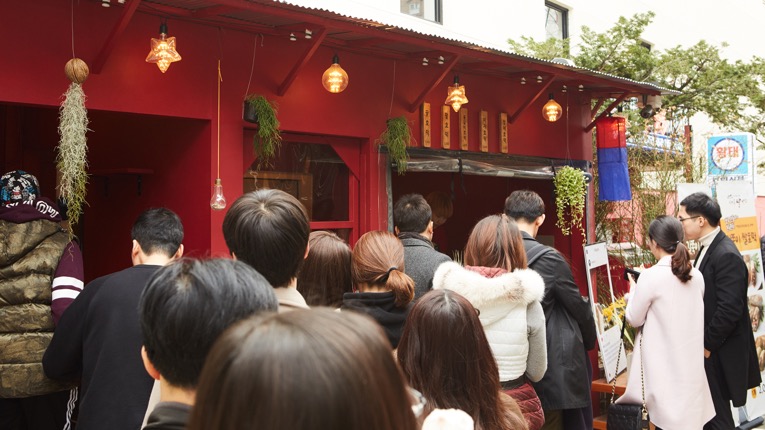 Hotteok is a traditional Korean dessert that is most commonly made with chewy rice and filled with honey and peanut butter. Often sold at street food vendors, this is a much-loved snack all across Korea.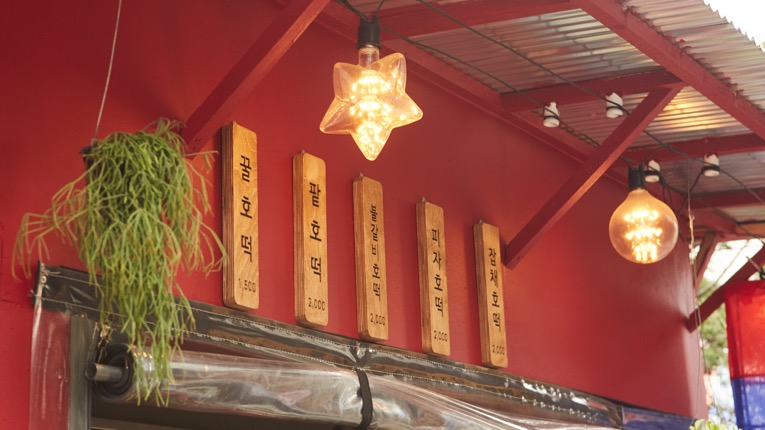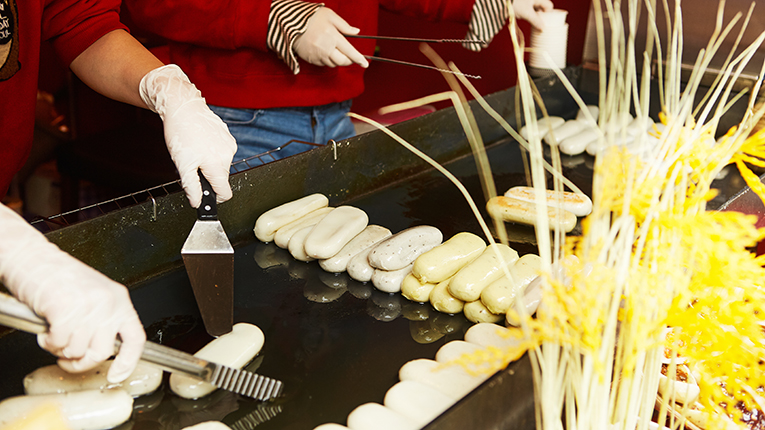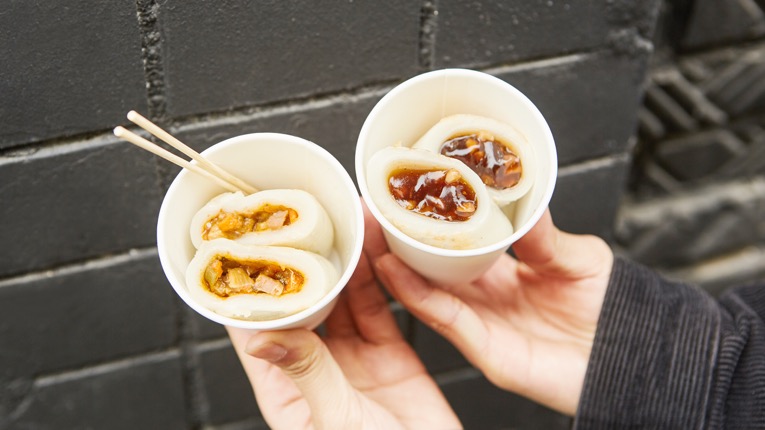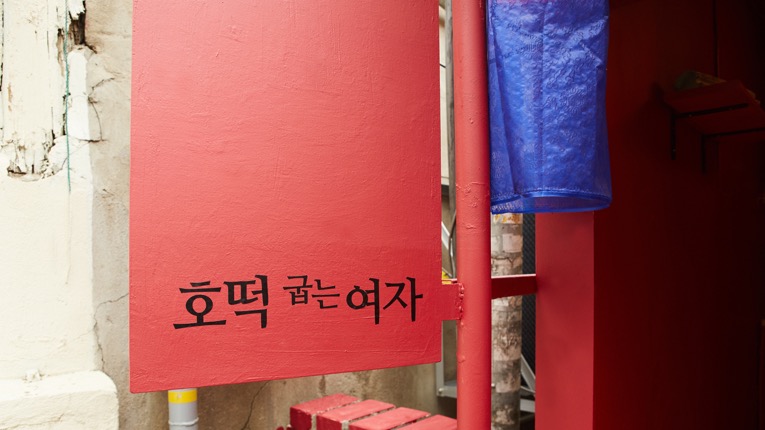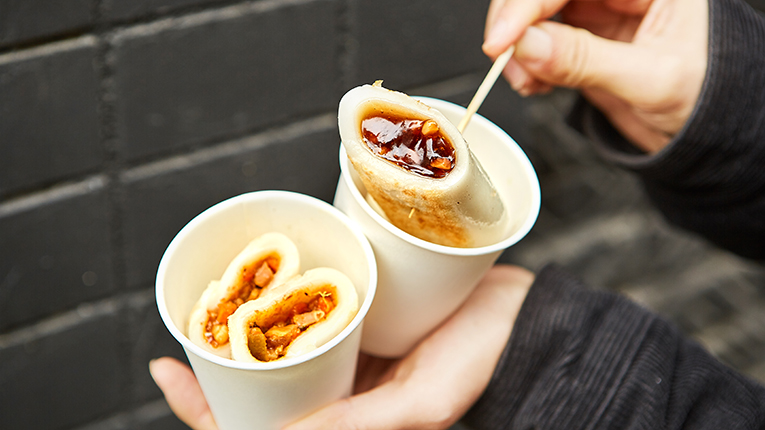 Unlike most hotteok though, Ssal Sanghoe's hotteok have a long and narrow shape. In addition to the standard honey hotteok, they also make them filled with other ingredients such as japchae (stir fried sweet potato noodles), pizza, grilled beef, and spicy chicken. Prices range from W1,500 to W2,000.
The hotteok here are made with 90% domestically grown rice, which makes them even chewier than usual. If you ask, they'll cut it in half to make it easier to share with a friend.
The hotteok is served in a paper cup, perfect for eating while continuing your walk through the Ikseon-dong Hanok Village. They also sell hotteok kits, so you can make fresh hotteok at home. These kits make for a great gift.
---
Ikseondong Ssal Sanghoe / 익선동쌀상회
Address:28, Gwansu-dong 28-gil Jongno-gu, Seoul
Hours: 12:00-20:00
Phone Number: 010-9959-4434
Nearest Station:Jongno 3ga Station
Instagram:https://www.instagram.com/riceshop1_1/
---
Assibabgagan
Our next stop is Assibabgagan, a shop that has become popular for its antique furniture and cute interior. Just a five-minute walk from the station, this shop mainly sells aroma diffusers, candles, and other scent related items.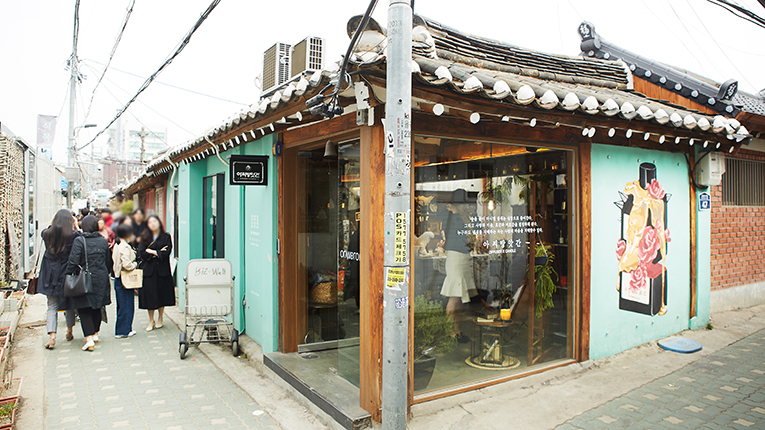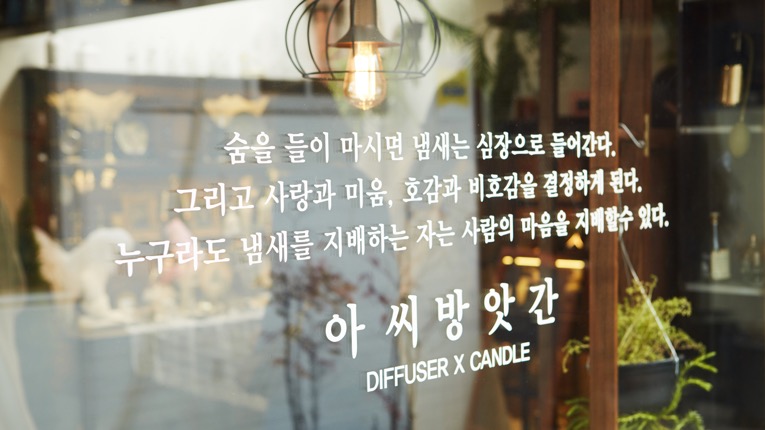 The interior of the shop looks like the boudoir of a victorian queen, with little accessories and ornaments carefully arranged throughout.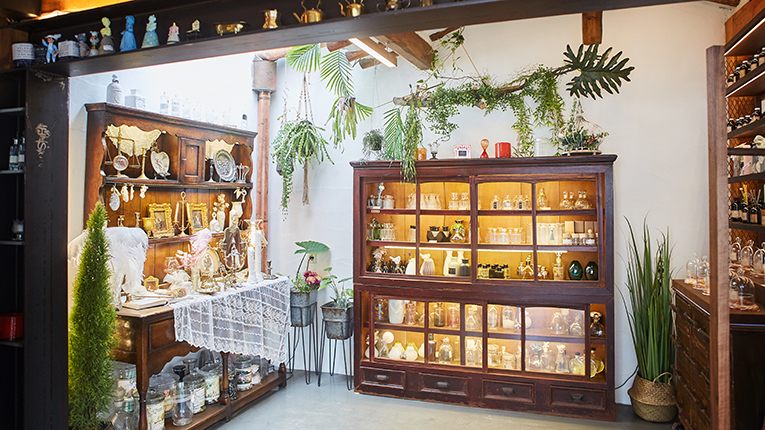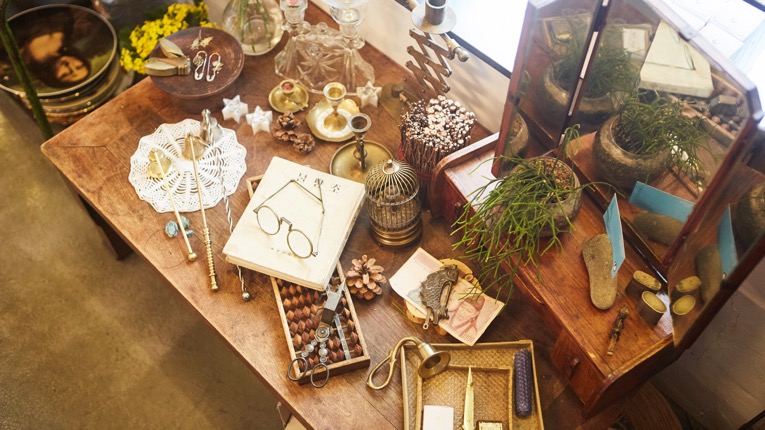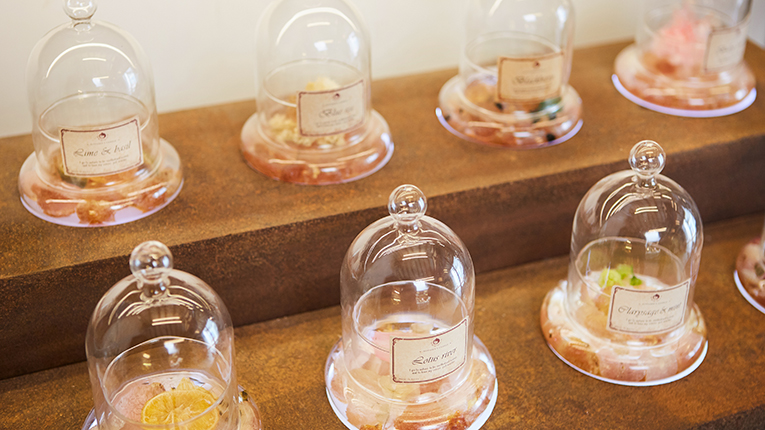 Here customers can make their own custom aroma diffusers. After picking a diffuser, you can choose your favorite scented diffuser stick, small bouquets of dried flowers, reed sticks, and more.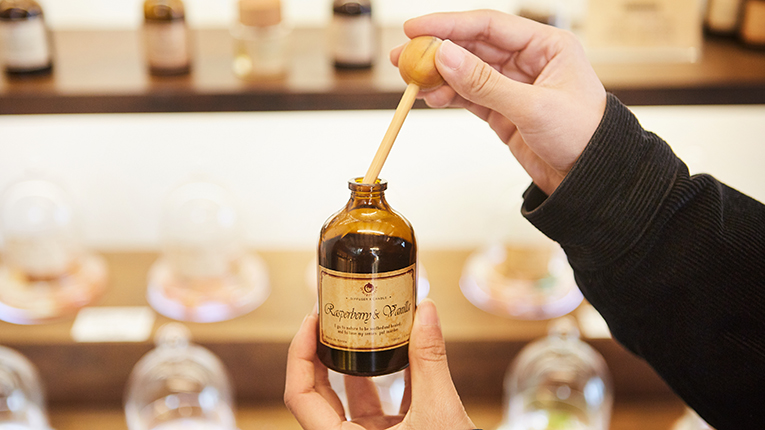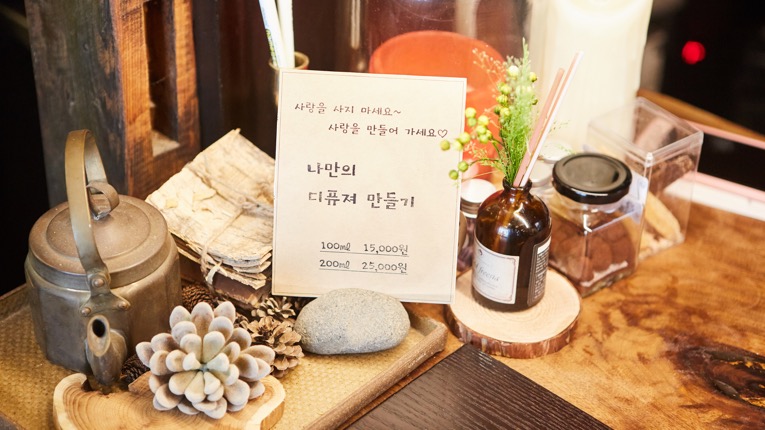 If you aren't sure what scent to get, don't hesitate to ask the expert staff for advice. The cutely packaged diffusers, aroma oils, and candles make for excellent gifts or souvenirs. This is one shop in Ikseon-dong that is definitely worth a visit.
---
Assibabgagan / 아씨방앗간
Address:47, Donhwamun-ro 11da-gil, Jongno-gu, Seoul
Hours: 11:00-22:00
Regular holiday:Monday
Phone Number: 02-766-1359
Nearest Station:Jongno 3ga Station
Instagram:https://assibabgagan.blog.me/
---
Uncle Videotown
A five minute walk from Assibabgagan, is Uncle Videotown, a cafe located at the end of a street in Ikseon-dong.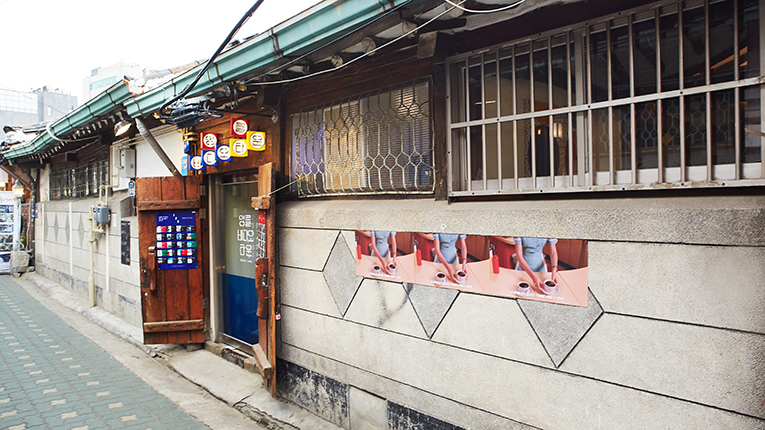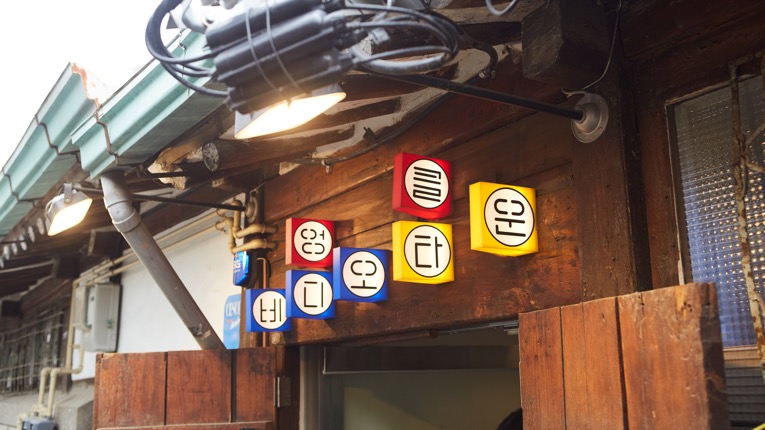 Of all the shops and cafes in Ikseon-dong, this is probably the most peculiar. Uncle Videotown is a cafe where, in addition to coffee, customers can also appreciate cinema. This shop was created by Ikseondada – the consulting firm that has played a major role in transforming Ikseon-dong into such a popular area.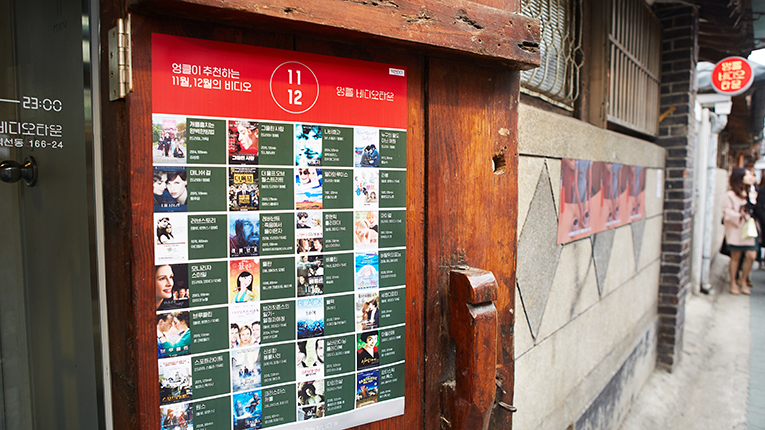 Uncle Videotown features a traditional exterior and a vaguely nostalgic looking interior. The shop has a cafe area and a separate film screening area where they show films of various genres. The program, compiled from their catalogue consisting of 30 films, changes every 2 months.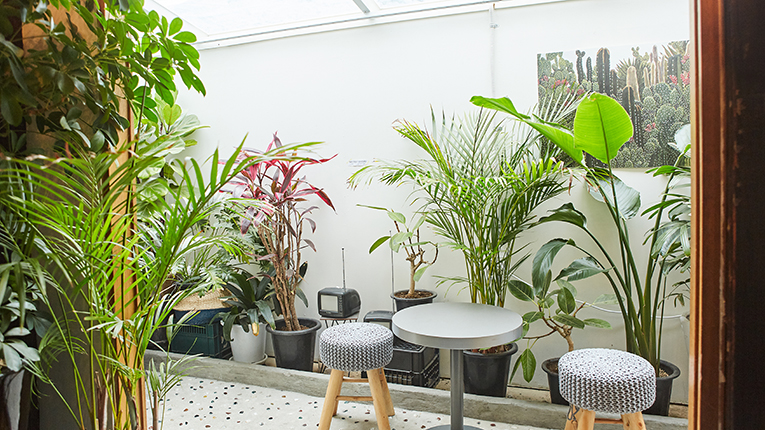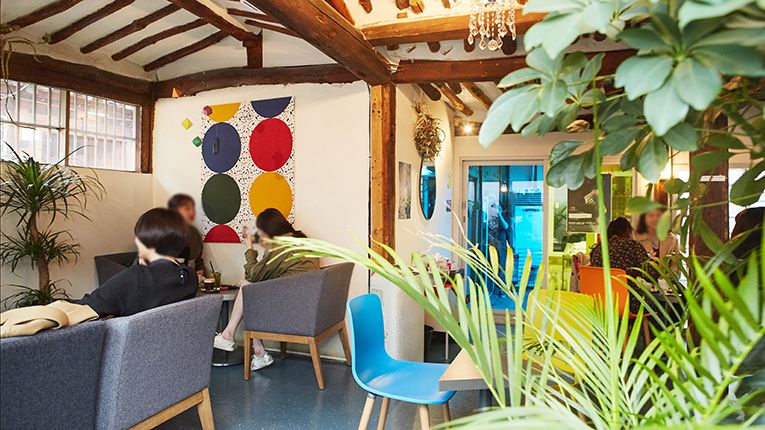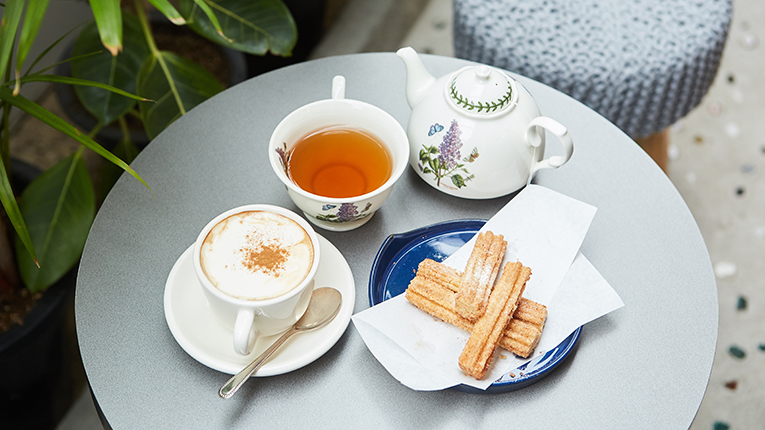 At the cafe you can get coffee or tea, and they even have hot dogs, french fries with garlic mayo, caramel corn, and other snacks that go well with movie watching.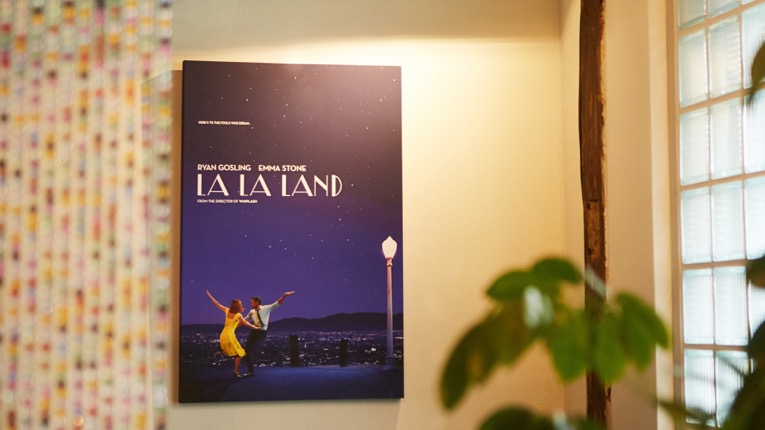 The prices on the menu include the price of your movie ticket, and each person need only order one drink to get in the movie hall. The movie hall is divided into private rooms, so customers can enjoy a more private and authentic movie viewing experience. This is a great spot to bring a friend or a date to enjoy a luxurious afternoon getaway.
---
Uncle Videotown / 엉클비디오타운
Address:47, Gwansu-dong 28-gil, Jongno-gu, Seoul
Hours: 11:00-23:00
Regular holiday:3rd Tuesday of the month / Public holiday such as Chinese New Year
Phone Number:02-765-2307
Nearest Station:Jongno 3ga Station
Instagram:http://instagram.com/unclevideotown