Thanks to special and delicious taste, these top 5 Bun Cha restaurant in Hanoi not only recommended by local people but also appear in many international media.
1.Huong Lien – Bun Cha Obama
Bun Cha Huong Lien has been sold in Hanoi for over 25 years. That period of time is long enough to prove that its traditional taste is loved by many local diners. One of the most attrative that is the recipe of delicious spring rolls and barbecue. It help the food retains rich flavor and freshness.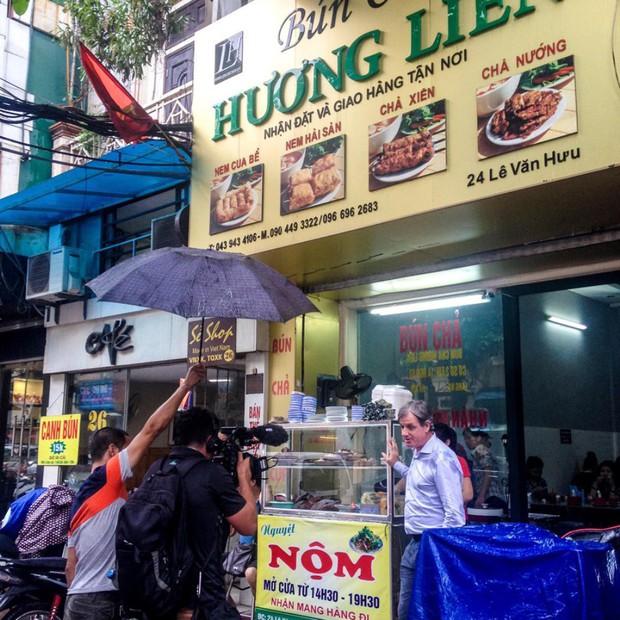 That is the reason why President Obama very ecited and ate 2 sets when he had dinner with Athony Bourdain at Huong Lien in 2016. Then, series of foreign tourists who follow his trendy kept coming to try and gave many compliments to Huong Lien. But not that all, many famous media such as Telegraph, Dailymail, Munchies, CNN… also came to review and report about Bun Cha Huong Lien right after the appearance of President there. It made Huong Lien become well known not only in Vietnam but also international.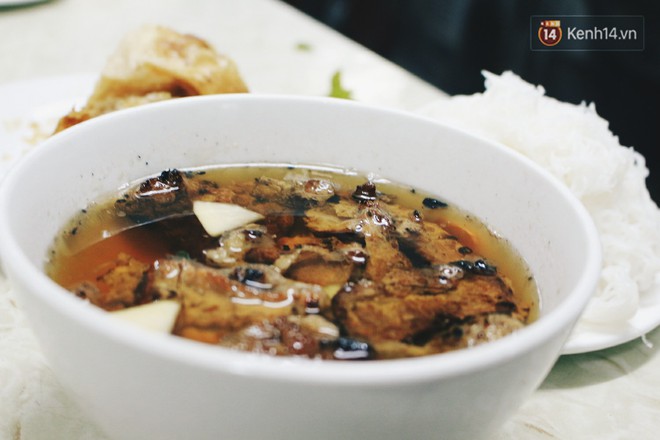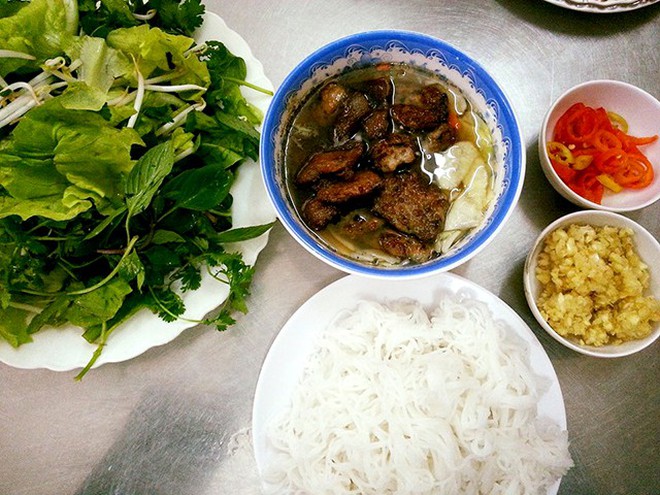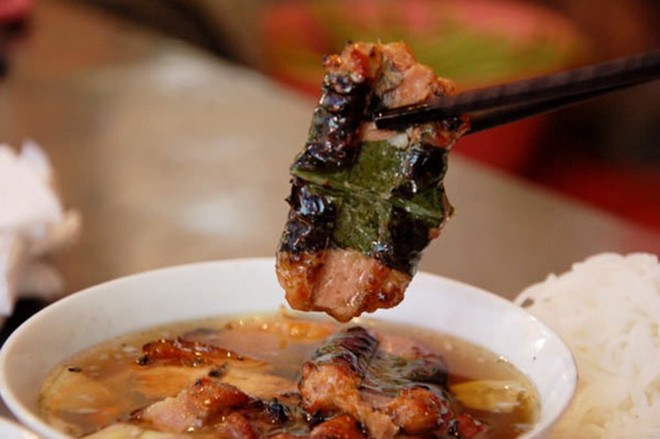 Address: 24 Le Van Huu, Hai Ba Trung, Hanoi
Opening time: 10:00 am – 19:00 pm
Price: 40.000 VND – 60.000 VND
2.Dac Kim
Bun Cha Dac Kim is the first restaurant was reviewed on CNN Travel and also has been known as one of the most traditional bun cha restaurant in Hanoi. Their recipe to make barbecue and sauce is truly Vietnamese flavor.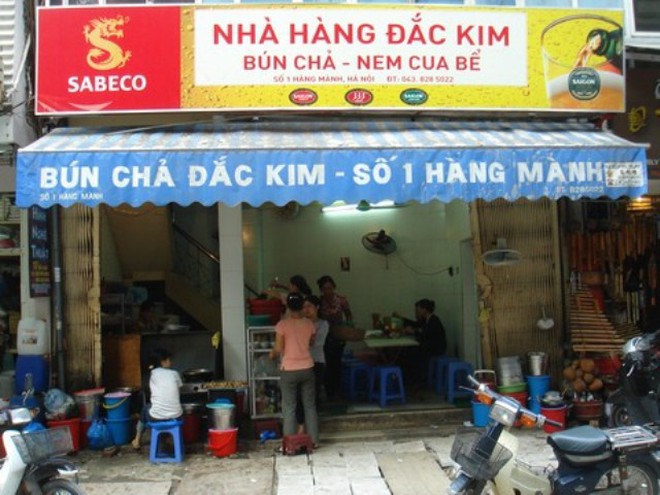 According to the article on CNN Travel, Dac Kim is one of the oldest bun cha restaurants in Hanoi where the hot barbecue with its aroma characteristic is served along with a medium bowl of rich garlic and pepper sauce. Therefore, CNN Travel has introduced the address of Dac Kim at 1 Hang Manh Street, Hoan Kiem District to foreign tourists to try that special food.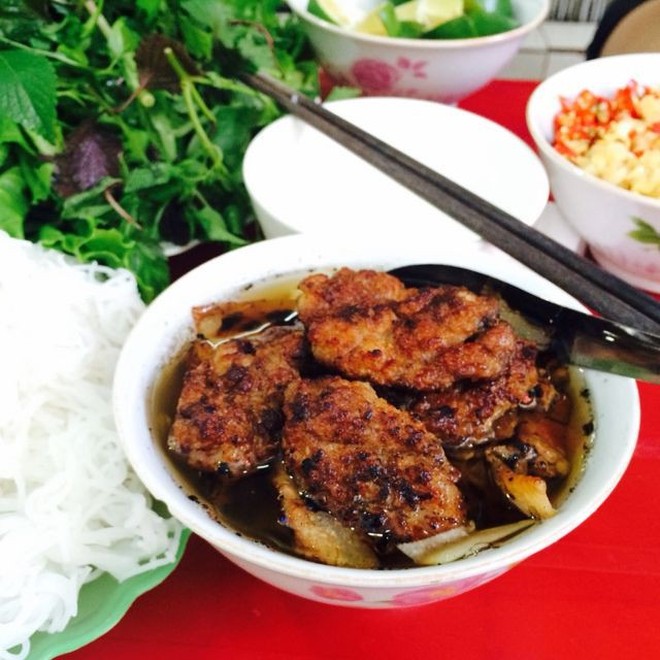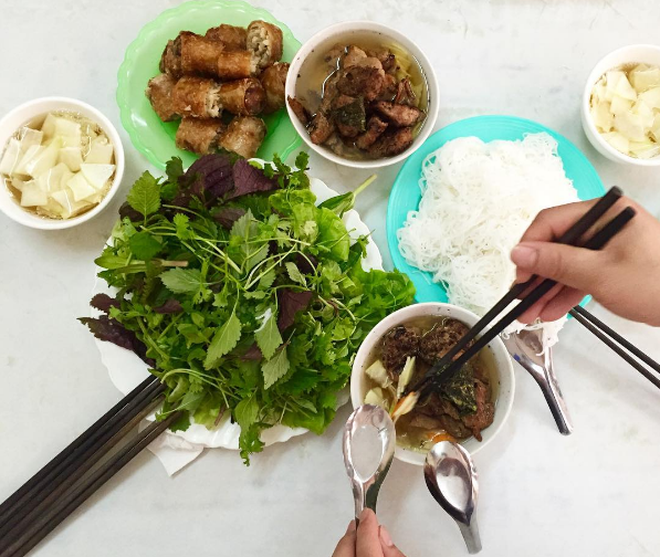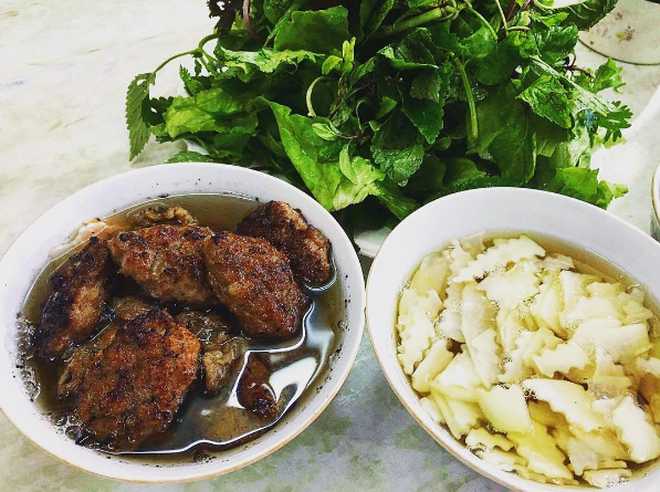 Address: 1 Hang Manh, Hoan Kiem, Hanoi
Opening time: 8:30 am- 21:00 pm
Price: 40.000 VND – 60.000 VND
3.Bun cha Cua Dong
Since the President Barack Obama visited Vietnam and enjoyed the Hanoi bun cha, that food is becoming more and more famous in the international media. In addition to the Dac Kim, there are still other famous bun cha restaurants in the city that you should try when travel to Vietnam.
In another article, CNN also provided the address to try the delicious bun cha in Hanoi that is Cua Dong restaurant, Hoan Kiem, Hanoi.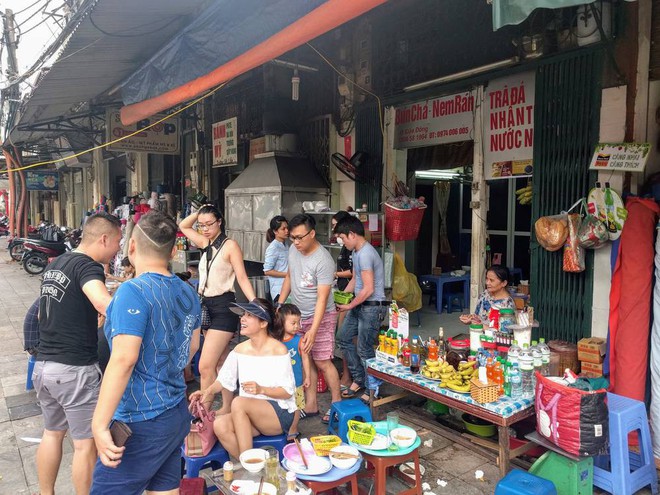 Describing this fascinating food, CNN wrote: Pho may be the most famous food of Vietnam but bun cha is the first choice for lunch in Hanoi. Whenever seeing the smoke raise up from the street vendors after 11am you know it is the fatty pork grilled on the aromatic charcoal.
Once the meat is cooked and fragrant, it will be served with a bowl of fish sauce, a basket of herbs and of course indispensable raw material is vermicelli noodles. In addition, this famous dish is often served with crab spring rolls.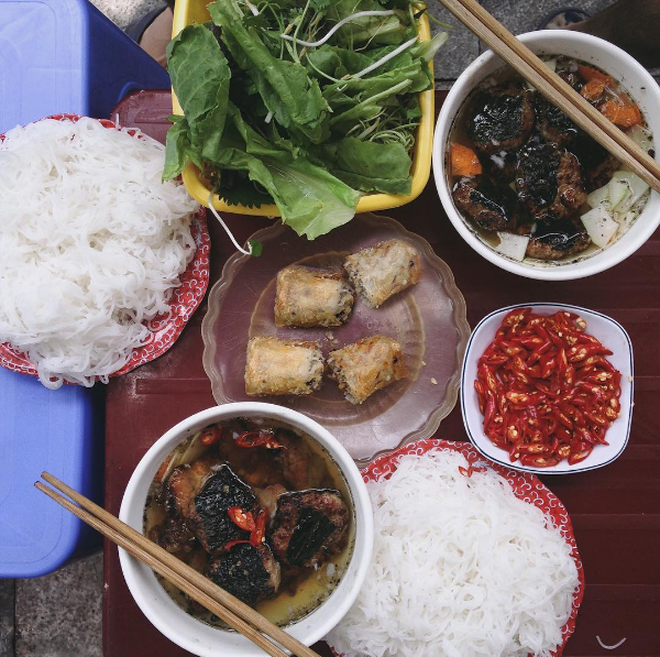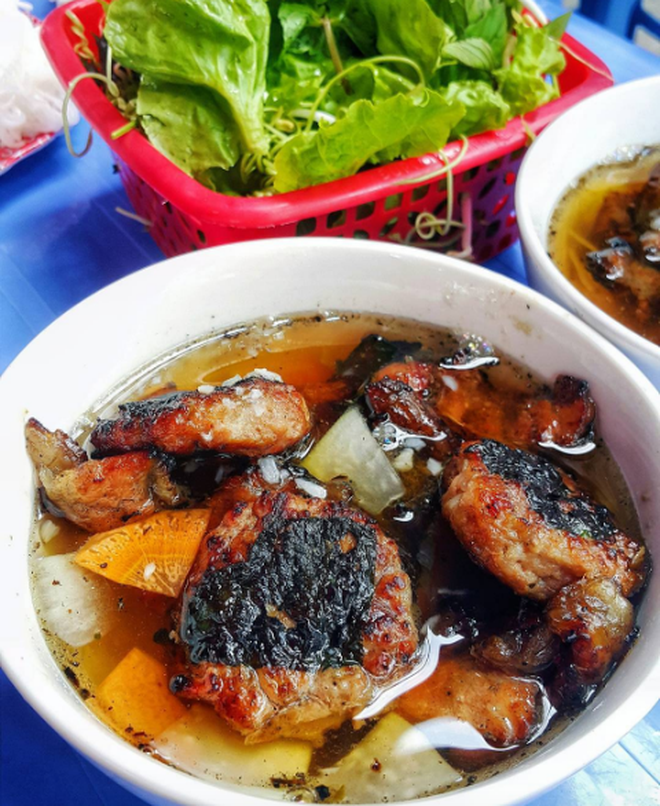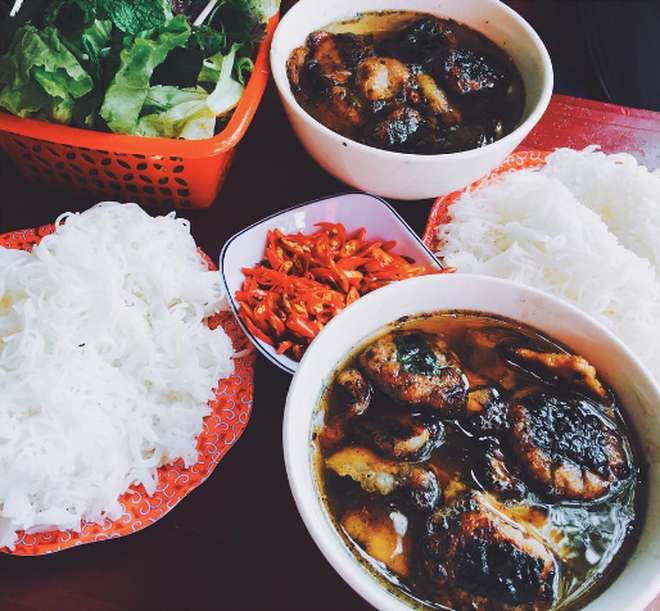 Address: 41 Cua Dong, Hoan Kiem, Hanoi
Opening time: 10:30 – 15:00
Price: 50.000 VND
4.Bun Cha 34 Hang Than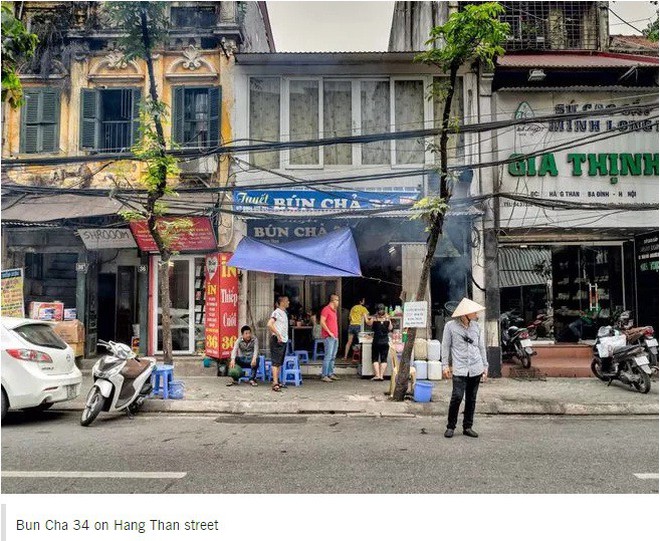 The number 4 is the one was mentioned in Saveur magazine. It locates at 34 Hang Than and also very famous in Hanoi. Describing bun cha here, Saveur wrote: In this restaurant, locals and tourists sit so close that elbows touch the elbows. The spring rolls here are wrapped with leaves of the river bone which is quite similar to betel leaf. All the ingredients such as pork, garlic, chili, thinly sliced carrots, green papaya, noodles … are mixed into a bowl. In addition, it is indispensable for herbs, crab spring rolls and delicious fish sauce.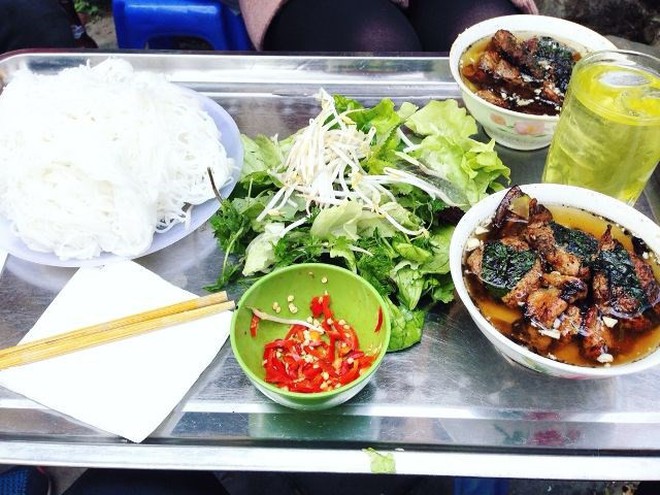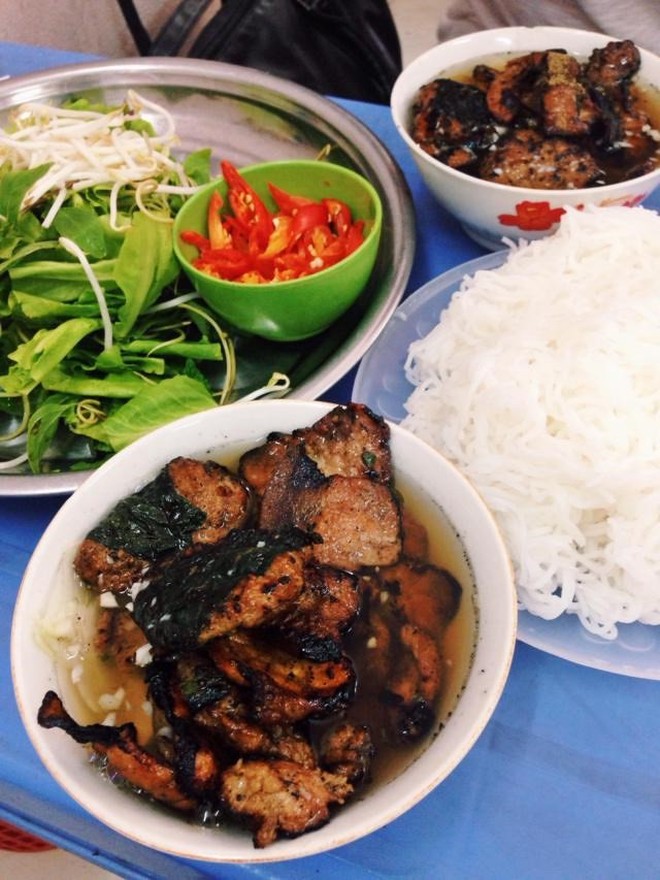 Address: 34, Hang Than, Ba Dinh, Hanoi
Opening time: 8:30 am – 17:00 pm
Price: 35.000 VND
5.Bun Cha Ngoc Khanh
As a small restaurant nestled quietly on alley 105 Nguyen Cong Hoan, Bun Cha Ngoc Khanh seems to be separate from all noisy and bustling streets of Hanoi. On a hot lunch with temperatures up to 40 degrees Cencus, EBS TV had a good experience of bun cha here.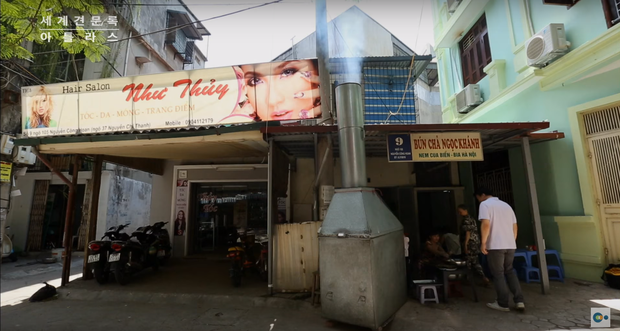 The first impression of Bun Cha Ngoc Khanh for Korean diners is the melon dish made from green papaya. Because after tasting, Koreans think that it tastes similar to their traditional kimchi.
In addition to the melon, they will be filled with pork, sauce and then diners will add noodles, garlic, chili and all kinds of herbs. The charcoal grilled pork is really delicious. The flavor of food has many similarities with Korean food, so this dish is really attract Korean.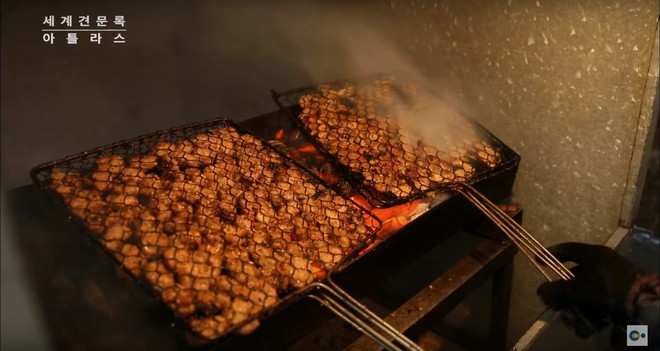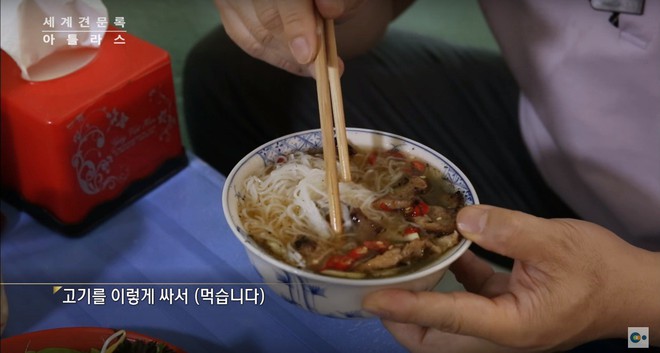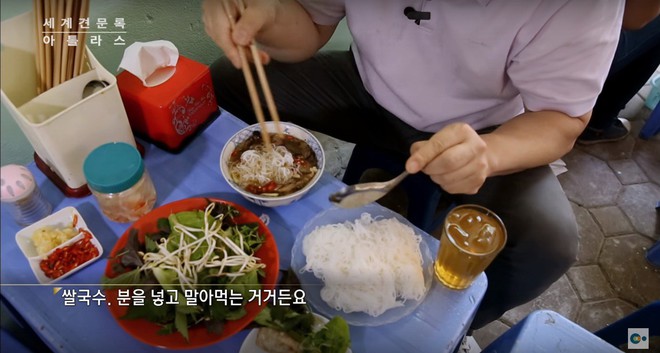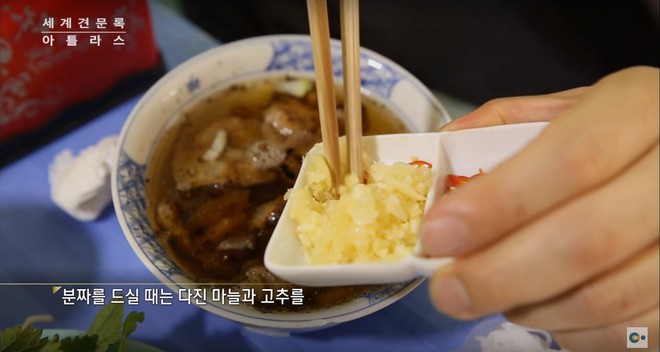 Address: No. 9, lane 105, Nguyễn Công Hoan, Ba Đình district, Hà Nội
Opening time: 09:00 am – 14:00 pm
Price: 30.000 VND